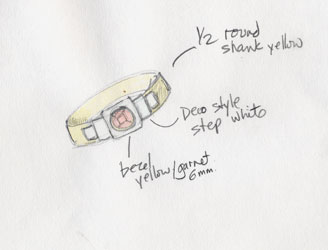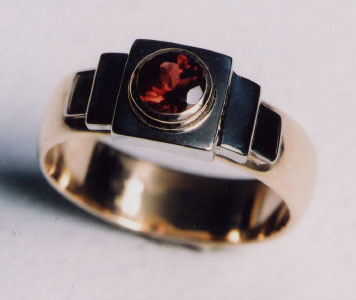 Often I'm approached by someone who would like a special piece designed for them. Whether they'd like to re-set an old stone, or create an entirely new piece, the process is the same. I meet with the client, show them samples of rings (or whatever they've decided upon having designed) and get a feeling for their style. After this initial meeting, I come up with several different ideas in sketch form, and we proceed from there.
Deco Style Ring in White and Yellow 14k Gold
In this example the client wanted an Art Deco style ring designed with her birthstone, a garnet. The top of the ring has layered steps of white gold which sit on a yellow gold shank (the ring body). The stone sits inside a yellow gold bezel (the setting).